Home » Info Medulin
Shopping Medulin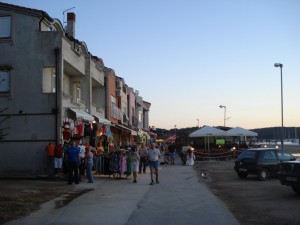 Considering, that Medulin is a fairly small town and that the town is situated quite close to the Pula, the capital of Istria, shopping options are of course limited. Shopping for daily goods in Medulin is limited to a few supermarkets which you can see on the map below.
In addition to the regular supermarkets, you can among others find souvenir shops, a hair dresser, a wine shop, and several smaller kiosks.
ATM machines can be found next to the supermarkets.
If you are looking to do shopping for a weeks stay in a holiday home, it can, from a budget perspective, pay out to do the initial shopping in Pula. In Pula you have several very large supermarkets located at the entrance to town when you come from Medulin.
Feel free to leave a comment below if you have additional information in relation to shopping in Medulin.
Shopping Map Medulin

Vis Shopping Medulin på et større kort
Tags: Medulin holiday info